Use Your Head: How to unleash the power of your mind
Summary
The chances are that we are only using about 1% of the power of our brain. Just imagine the amazing results if we could unlock just a fraction of the power of the remaining 99%. With this definitive, classic operations manual for the brain, you can discover how to revolutionise the way you think and learn, wake up your senses and unleash the hidden power of your mind.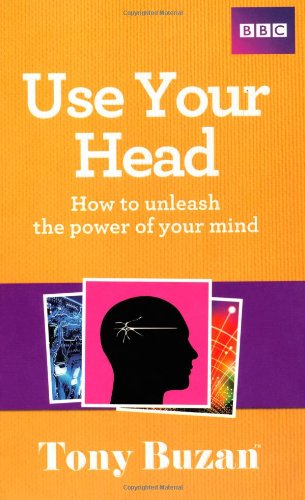 From the Back Cover
Dramatically improve every aspect of your brain power.
Use Your Head is the definitive guide to maximising your brain. Written by the world's bestselling author on the brain and learning, and first published over 40 years ago, it has since become the classic brain-training book, helping millions of people to awaken and harness that sleeping giant – the human brain.
It provides a total brain workout, introducing you to all of Tony Buzan's groundbreaking techniques that have produced some of the most mentally fit people in the world.
Using Mind Maps and other revolutionary methods, you'll learn how to dramatically improve your memory, IQ, creativity, reading and study skills – every aspect of your brain power.
Ready to stretch yourself far beyond what you ever thought possible?
'Tony Buzan has done it again … make your mind work better.'
Ken Blanchard, author of the multi million bestselling book The One Minute Manager
'Tony didn't invent the brain – he did invent the instructions.'
John Husbands, Institute of Management
'Tony Buzan will do for the brain what Stephen Hawking did for the universe.'
The Times
With this book, you will learn how to:
Improve your problem-solving capabilities.
Become more creative in your approach to work and life.
Understand, retain and more readily recall information.
Improve your memory beyond recognition.
Be more open to change and new ideas.
Think, learn and react faster and more efficiently.
Frequently bought together: